Experience
Dedication
Integrity


Personalized, professional service
from South East Asia's largest resort focused brokerage with 11 offices in 9 Exotiq destinations.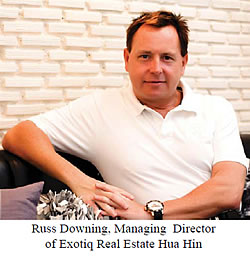 The following principles represent the commitment we make to each client we are given an opportunity to serve. These principles have been established, affirmed, and are lived by each member of our very talented and dedicated team.
We have decided that without exception we will...
Ask questions and listen to our clients in order to fully understand their needs.
Understand that purchasing property in a foreign country is just that, foreign, and to make sure that all information given is correct and current with Thai law.
Respect our client's time and minimize the amount of effort required of them.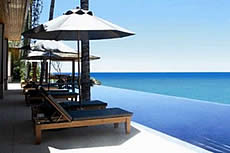 Communicate regularly and proactively with our clients to keep them informed of the status of their property transaction and to reduce the stress that is associated with purchasing a property.
Ensure smooth, on time closings with anticipated costs.
Measure our success by our client's willingness to confidently recommend us.
Take full responsibility for our actions and be honest at all times.
Seek to improve the quality of service we provide by encouraging each client to critically evaluate our performance.
"Russ found a great condominium for us and worked hard to ensure our buying experience was smooth and pain free."

John Melberg,
Australia

"Russ was professional, competent and pleasant. A great experience beyond our expectations."

Dany Heyer,
Hong Kong

"Russ was referred to us by a friend who also purchased thru him. He made the whole experience as effortless as it could be."

Wim Van Dijk
Holland
Featured Developments
| | |
| --- | --- |
| Panorama | |
| | Pran A Lux |
| Baan Hua Hin | |
| | Oasis |
| The Falls | |
Find out more: www.exotiqrealestate.com