Hua Hin Forum Media Kit
About the Hua Hin Forum

The Hua Hin Forum (www.huahinforum.com) started out as HHAD (huahinafterdark.com) in 2002 offering information on the town's nightlife and entertainment. Since then it has grown into the area's only active online web community attracting thousands of visitors and expats to its web boards daily to catch up on news, events, promotions, new venues and attractions for the area. Due to diversification of content and theme, the forum split from HHAD in 2011 and now stands on its own. Hua Hin Forum is growing in membership and readers by the day and is well established and known in Hua Hin and around Thailand.

Some web statistics
These statistics have been taken directly from our web server and cover the last few months, they are for Hua Hin Forum dot com only and do not include Hua Hin Media network websites or HHAD.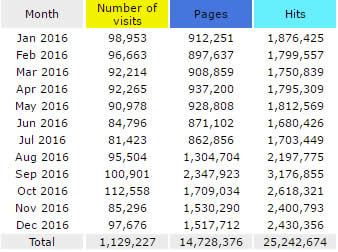 Current Daily Average Readers (January 2017): 3,600 readers per day
Currently Daily Page Views: 59,060
Current Forum Membership: 11,063
Top Countries: Thailand, UK, USA, Russia, China
Top Search Term: Hua Hin

Why advertise with the Hua Hin Forum?

• Hua Hin Forum is simply the town's best read publication, it gets more readers per day than all of the magazines and newspapers for Hua Hin combined. Last year (2016) we had over 1.1 million readers!
• It is syndicated as part of a Hua Hin web network that has top ranking positions for all Hua Hin related terms in the search engines and over 140,000 monthly readers - no other Hua Hin websites come close.
• A forum offers instant news and updates, event schedules and local promotions, print media cannot.
• It covers all aspects of visiting and living in Hua Hin and the surrounding areas.
• The internet is far more effective than print or radio, over 85% of travellers and shoppers research online before they go or buy.
• It offers unbeatable rates, yes you can get online for less than 116 baht per week! No other media can offer this flexibility or value for money.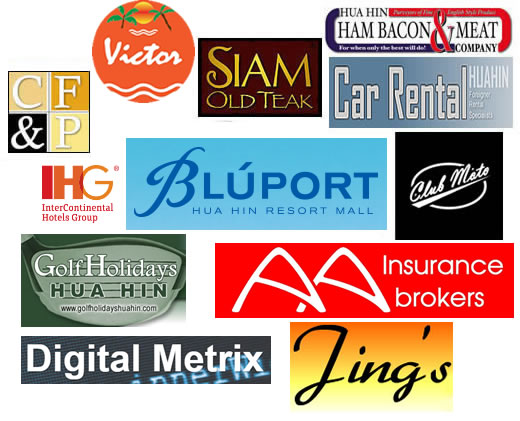 Some of our clients

Here are some of the businesses enjoying the best in internet marketing for the area:

Hua Hin Ham & Bacon
Bluport Hua Hin
Intercontinental Hua Hin
Chavalit & Partners Lawyers
T&D Bike Rental
Hua Hin Car Rental
Digital Metrix
Hua Hin Golf Holidays
Siam Old Teak
The Palm Bistro
Jing's Resort
Victor Hotel
AA Insurance
Club Moto Hua Hin
Thai Expat TV

Plus many more ...



What we offer
We offer a full range of internet marketing packages to suit every budget, they range from maximum exposure, high-impact, top page leaderboards to full web pages for your business. Forum sponsorship also includes links from other content relevant websites in the Hua Hin Media Web Network (www.huahinmedia.com - see footer links for other websites).

Within a few weeks your page with us is usually on the first page of Google for your given search terms, it can often take months to do this with a new website.

Our packages are available 3 monthly, 6 monthly or annually. Naturally the longer the duration the cheaper it gets.

For those on a budget we can also offer advertorial topics in the forum for less than 116 baht per week (more info), this is the best way to let Hua Hin's visitors and expats know about your venue and any current promotions you are running.

Please contact us by filling out the form on the Hua Hin Media web page to find out more or send an email to headoffice (at) huahinmedia.com.