"A Registered Food Production Company. Offering professionally cut, prepared and packaged meat products in Hua Hin"
Don't settle for less!

Hua Hin Ham Bacon & Meat Co. Ltd. only sell and utilise the best meat available.
Tel: 032-513144
Mob: 071-165-2134
Sausages, hams and bacon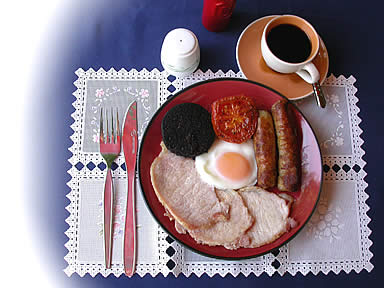 English Recipe
All traditional recipe sausages.
London breakfast, Cumberland, Link, Lincolnshire, Chorizo, 100% Beef, Lamb and Mint, Chipolata and Black Pudding.
Cooked and baked hams.
York Ham, Honey Mustard ham, Pepper Ham
and Double Smoked Ham.
Bacon and gammon.
English Back Bacon, Streaky Bacon, Smoked Streaky
and Real Gammon.
Burgers and patties.
100% Beefburger, Traditional Hamburger and Pork Burger.





A Professional Pie Maker
Fresh ingredients, cooked by qualified chefs, no MSG or preservatives, full deep filled pies using imported produce, fast frozen, vacuum packed for that just baked freshness.

Tel: 032-513144
Mob: 071-165-2134
Hua Hin Soi 41
Find out about our latest products and promotions:
Hua Hin Ham & Bacon

Find us on the Hua Hin Map